The 4x4x4 iPhone controlled RGB LED Cube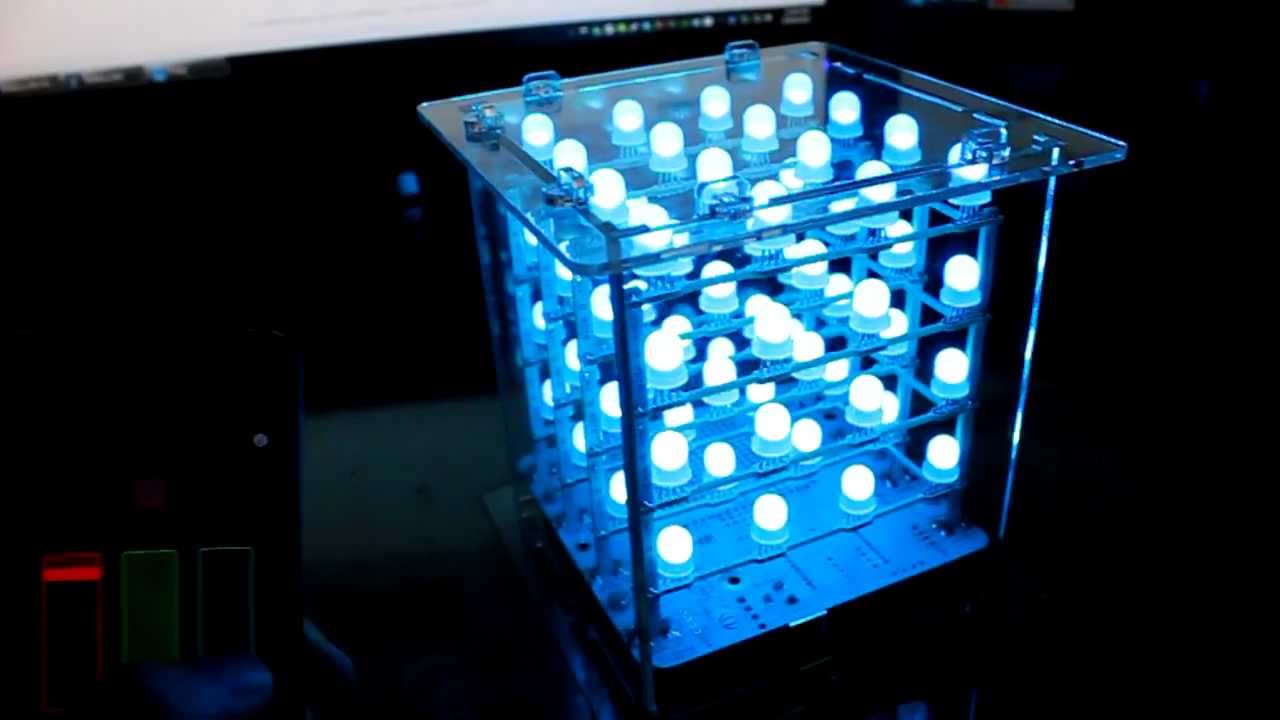 I recently ordered a 4x4x4 RGB LED kit that came fully assembled from
Seeedstudio
for $100. Similarly, like an RGB LED light bulb, I wanted to have some form of control over the cube from my iPhone. Thus, I set out to research for possible solutions, and here is my result after the break.
The cube uses a Rainbowduino (Arduino compatible) controller, and hooks up via PC to Processing, where it listens for certain values. Those values are sent to the PC via an app called
TouchOSC
on my iPhone. There is a Processing library called
oscP5
, which simply reads the values being sent from the iPhone over your local network, and writes them to the serial port. OSC stands for Open Sound Control, and is a communication technique meant for DJs, so that they can control MIDI interfaces and other equipment.
You will need to buy the TouchOSC iPhone app, and download the PC design tool to make your own button layout. Be sure to modify the code accordingly though.
Here is the sketches that I have written for both Arduino and Processing if you want to try it out yourself:
Download links:
http://www.4shared.com/file/7icbS1cF/RGBCube.html
(.ino for Arduino)
http://www.4shared.com/file/4QtKfQBL/RGBCube.html
(.pde for Processing)